Por las tierras de Araya
//  Through the lands of Araya.//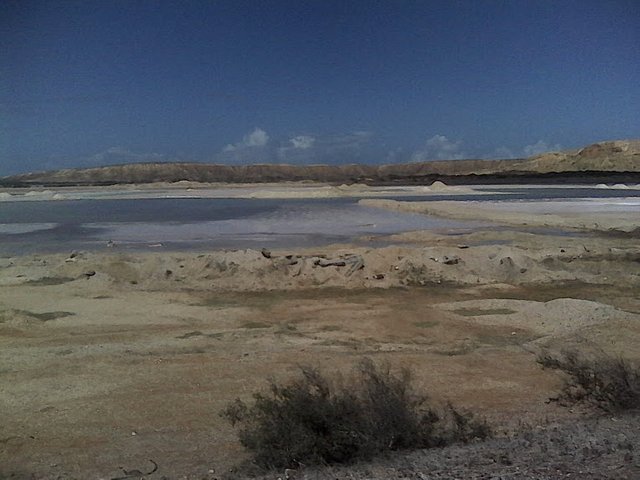 Suelos áridos, vegetación xerofila y el mar desecándose con una nata de sal.
// Arid soils, xerophytic vegetation and the sea drying with a cream of salt.//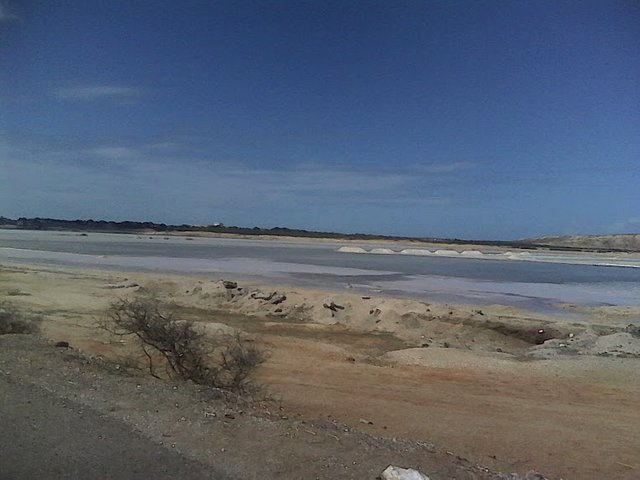 Desde la ruta que pasa a lo lardo de las salinas, hacia la otra orilla, pueden verse montículos de sal. La distancia los hacer menores de lo que son.
// Along the route, you can see mounds of salt, next to the other side of the salt flats. Due to the distance they look smaller than they actually are.//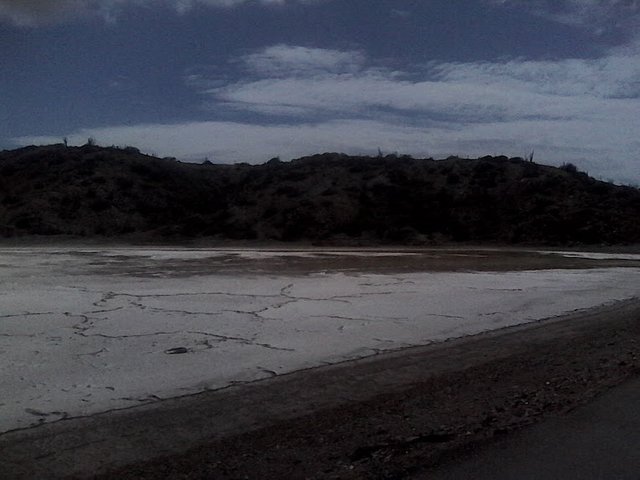 Blanco níveo, en el azul celeste; blanco compacto y salado, sobre la superficie grisácea del agua.
//Snowy white, in the azure blue; compact and salty white, on the grayish surface of the water. //
Estas fotografías fueron tomadas durante una visita familiar (hace ya algunos años) a las Salinas de Araya, en la Península de Araya, Estado Sucre Venezuela. Es un panorama marino diferente. No recuerdo con que cámara tomamos las fotografías, pero ahí quedaron como un hermoso recuerdo de unos días muy divertidos y de un paisaje y una gente hermosos y admirables.
//These photographs were taken during a family visit (some years ago) to the Salinas de Araya, on the Araya Peninsula, Sucre State, Venezuela.
It is a different marine panorama. I do not remember with what camera we took the pictures, but there they remained as a beautiful memory of some very funny days, of an admirable landscape and people.//


Separador obsequio de @charjaim

Espero les guste esta modesta participación presentándoles un rincón de Venezuela, para el compartir del Top10.  Para participar visiten la Convocatoria del Top10. 

Aprovecho para invitarlos al programa radial Fusión, que tiene lugar todos los domingos a las 4pm-Venezuela, 22horas-España, en el discord de RadioSteemit. Dan a conocer los ganadores y, además, es muy divertido.

// I hope you like this modest participation by presenting a corner of Venezuela, for the sharing of the Top10. To participate, visit the Call of the Top10.
I take this opportunity to invite you to the Fusión radio program, which takes place every Sunday at 4 pm-Venezuela, 22hours-Spain, on the RadioSteemit discord. They make known the name of the winners and, in addition, it is very fun.//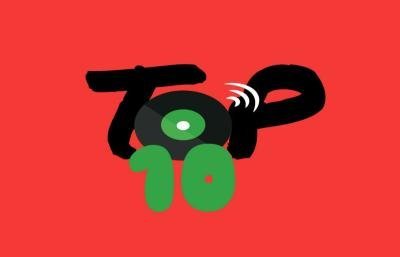 Imagen del Reto Top10, traída del blog de @ RadioSteemit.
GRACIAS POR LEERME